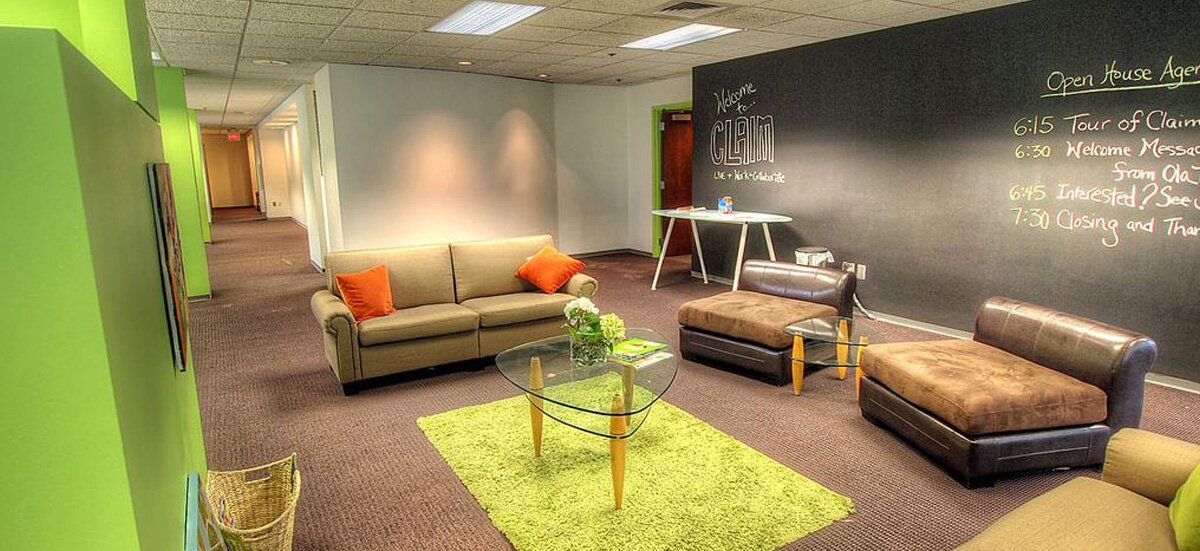 Claim, located in beautiful Downtown Saint Louis, is a coworking space created for entrepreneurs by entrepreneurs. In creating Claim we wanted to build an environment that allows startups and small businesses to cultivate their identity and build their dream by offering access to the services they need while also providing the powerful effects of a collaborative environment.
The best startups are nimble, adaptable and innovative. We offer versatile space to meet the needs of your growing organization. While your company may initially only a require day-to-day workspace for yourself, your business may quickly grow to require dedicated desks for new team members, conference space for meetings, and reception services to filter a barrage of incoming calls. At Claim we offer space for your business to expand to meet your needs.
We want to encourage entrepreneurs and small business from all over to come and claim a stake in the exciting Saint Louis startup scene. The Saint Louis area offers startups an established support system with an affordable cost of living. Saint Louis pairs all the excitement and opportunity of a big city with the congeniality and accessibility of a small town.